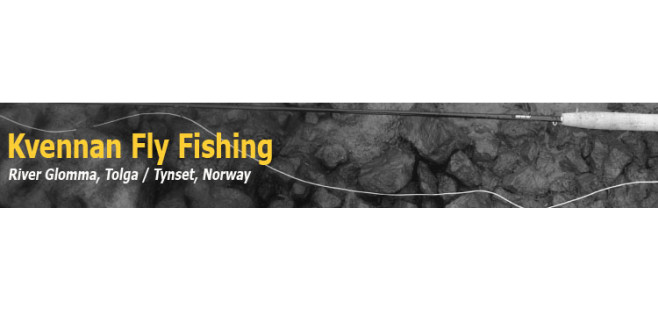 Kvennan Fly Fishing offers you fly fishing possibilities at one of the best stretches in the upper part of famous river Glomma in  Eastern Norway. They give you all the information you need to prepare for a memorable fly fishing trip.
Kvennan Fly Fishing, started in 2006, is a long term project to preserve this quality fishing river for the future. They introduced a fly fishing-only zone, a bag limit, installed strict rules for fishing. And they protect large fish.
The Kvennan Fly Fishing zone is a 16 km long river stretch in the 40 km long part of river Glomma that is managed by the Tolga and Tynset river boards. Initiators are Tolga River Board, Tynset River Board and river keeper Hein van Aar. Every year fishermen from many different countries visit this river.