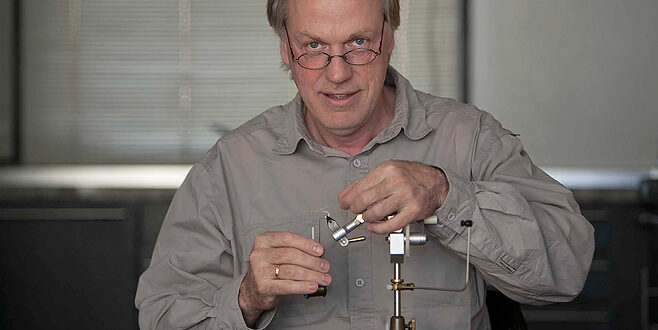 Leon Links was born in 1953 in Dordrecht in The Netherlands.
In the mid-1960s Leon started fishing with flies in Norway. From those years on he developed himself  as a passionate fly fisher. He especially likes river fishing for trout and grayling. His favourite rivers are to be found in Norway, Sweden, Slovenia, Spain and Belgium.
Besides fly fishing Leon is fond of fly tying, photography, collecting and reading fly fishing books and writing. His articles were published in Holland, Belgium, Germany, Sweden, Finland, England, Italy and South- Africa. Besides that Leon contributed to several fly fishing and fly tying books.
In 2002 his book "Tying Flies with CDC" was published by Merlin Unwin (UK) and Stackpole Books (USA). Later on it was also published in the Check Republic and France. He sometimes does talks, workshops and demonstrations. Actual fly fishing though stays his main interest.
Together with his fishing pal and close friend Hans van Klinken Leon does several smaller and bigger projects.