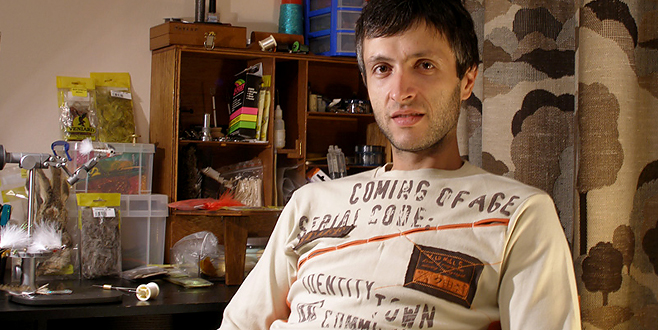 I was born in 1973 in Bulgaria and I am a member of the Vasilak Fishing Club in Bansko, Bulgaria.
I have loved nature since I was a child, often spending whole days at the river crossing in my home town of Blagoevgrad.
I started fishing when I was six years old and it has remained an important part of my life ever since.
In 2004 I moved to the UK and now I live in London. There are many places to fish near London and since being there I have enjoyed fishing in the Test, Dee and Nith Rivers and some reservoirs.
Every summer, however, I go back to Bulgaria to visit my favourite old fishing places with friends.
In 2008 I visited New Zealand where I enjoyed fishing in the rivers at Tangariro, Waihou, Ohinemury, Waitawheta, Whanganui and Okaro.
Thirty years ago I began fly fishing and fly tying. Although I enjoy making different types of flies, my passion and my challenge is making the realistic flies, and each one of these I make with love.
Since 2006 I have demonstrated fly-tying in fly fishing clubs in England.
Regards Stoyan