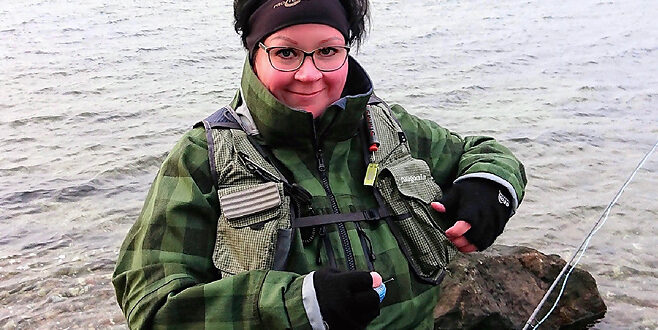 My name is Svenja Bossen and I live in Northern Germany near the Danish border. I was born in 1978. Nowadays I'm married and we have a son of 19 years old.
I didm't start fishing as a youngster and until 2011 I fished only by myself. Before that, I only went out with my husband, I was just a spectator.
I started fly tying in 2014, the was the time when I got my first own flyrod. Most of the time I fish the Danish Baltic Sea, I love to fish for seatrout, preferably with the flyrod.
My specialty is tying seatrout flies: Pattegrisen, Magnus, Kobberbassen, Surfcandy, Streamer,…