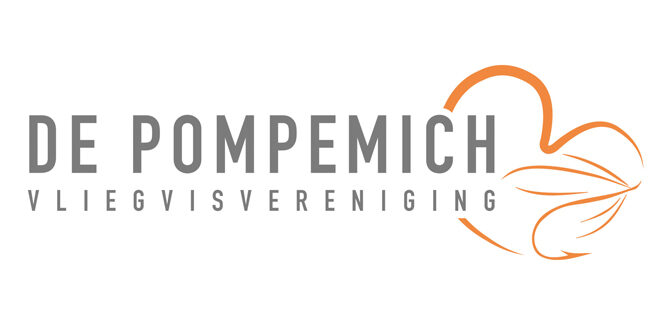 De Pompemich bestaat statutair sinds 1996. Vanaf die tijd is het ledental groeiende en mag het vliegvissen zich in een grote belangstelling koesteren. De belangrijkste doelstelling van de vereniging is het stimuleren van het vliegvissen in de breedste zin van het woord en het behartigen van de belangen van de aangesloten leden.
Iedere laatste dinsdag van de maand (m.u.v. december) is er in ons clubgebouw MFC It Heechein in Terkaple een clubavond. Dan worden er vliegvisfilms vertoond, vliegen gebonden, stekken besproken, vliegvistrips geregeld, gastsprekers uitgenodigd, werpinstructies gegeven.
Natuurlijk worden er sterke -maar ware- verhalen verteld (altijd ondersteund met foto`s en getuigenverklaringen??). Het zijn zeer gezellige bijeenkomsten waar je voor je plezier naar toe gaat.
Voor de beginnende vliegvissers en binders heeft de vereniging materiaal en instructeurs ter beschikking zodat je op een club- of bindavond je eerste lijntje kunt leren werpen of je eerste vlieg kunt binden.
Natuurlijk moet je ook weten wat voor soort vlieg je moet gebruiken voor welke vissoort, welke hengel(s) je moet gebruiken, hoe je een hengel optuigt, hoe je moet aanslaan en de vis moet landen. Als je niet kunt werpen is dat allemaal "bijzaak".
De club biedt je de mogelijkheid om onder leiding van enthousiaste en deskundige werpinstructeurs te leren werpen, beter te leren werpen en goed te leren werpen.
Maandelijks kun je oefenen op het veld , in de zaal en soms ook aan het water.