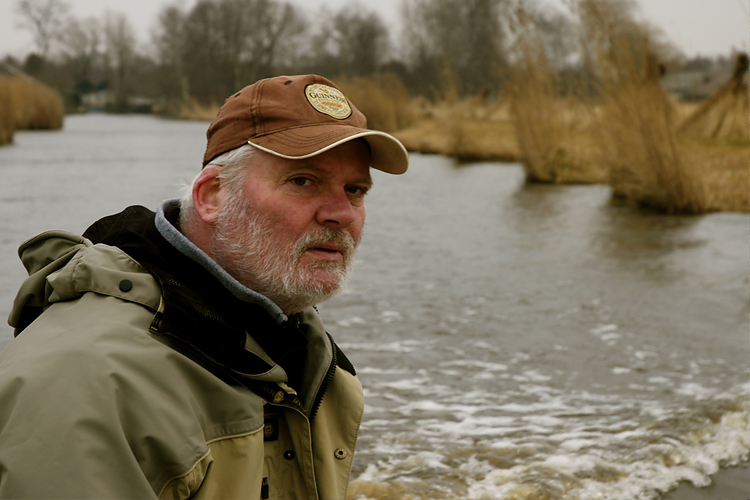 English version
Opgericht op 30 oktober 1948 in Scheveningen, nabij de ziedende zee.
Bedacht ooit in 1984 in een –volgens sommige insiders- een vlaag van volkomen verstandsverbijstering de Fly Fair. Of zag ik hét licht? De eerste werd dus in 1985 gehouden.
De diepere reden? Een feestje voor gelijkgestemde geesten, niet meer en vooral ook niet minder. Dat is trouwens nog steeds de basis.
Naast beeldend kunstenaar, illustrator, schrijver en fotograaf ben ik dus ook vliegvisser. In principe op alles wat zwemt, maar wel veel en graag op snoek. Favoriete vislanden? Ierland, Schotland, Frankrijk en Zweden. En de grote plassen in Nederland… natuurlijk ook de IJssel. En niet te vergeten de Weerribben.
Getrouwd met Paulien en vader van zoon Pieter en dochter Floor. Woonachtig in 's-Heerenbroek op nog geen 100 meter afstand van de Gelderse IJssel. Vogels is m'n tweede hobby, of misschien is het wel de eerste. Want als visser sta ik nogal eens omhoog te loeren en mis daardoor nog wel eens wat. De derde is onze tuin.
Tekenen en schilderen komt direct…nu ja.
Mooi zo'n Fly Fair.