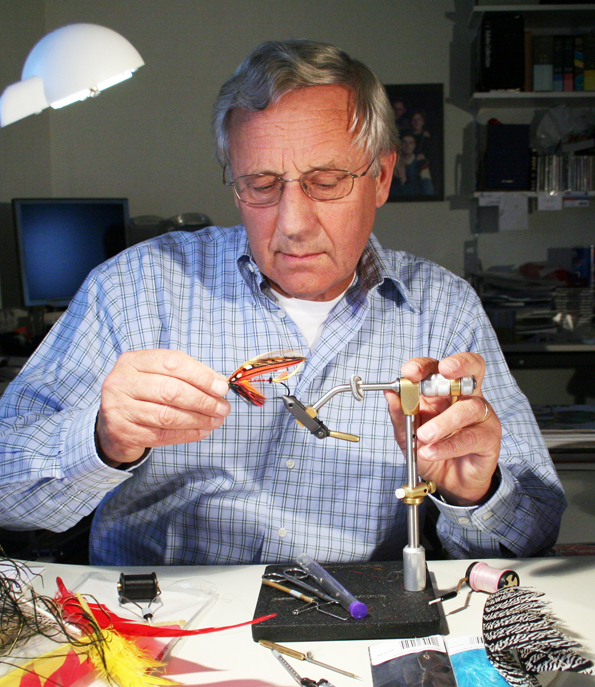 Henk van Bork
Henk van Bork
Painter, illustrator, graphic designer and fly fisherman
He is specializes in the craft of the old/antique full dressed salmon flies. Henk wrote many stories and articles on fly tying on this subject for as many different magazines.
He didn't just write about 'how to' tie these beautifull flies, but also informed the readership on the unique history or background of various salmon flies. Henk also wrote quite a number of articles with the starting flytyers at mind. He informed his 'pupils' not only on the basics of tying these flies, but where
necessary he gave extra tips and tricks of the trade or illustrated in clear drawings how to tie these flies 'step by step'.
Henk is well known for his flytying features in that gorgeous flyfishing magazine De Nederlandse Vliegvisser (The Dutch Flyfisherman), in which he was in the board of editors for over more than twenty years.